IRERS 2022 Revitalising Real Estate: The Next Normal
11th International Real Estate Research Symposium (IRERS)
6 - 8 September 2022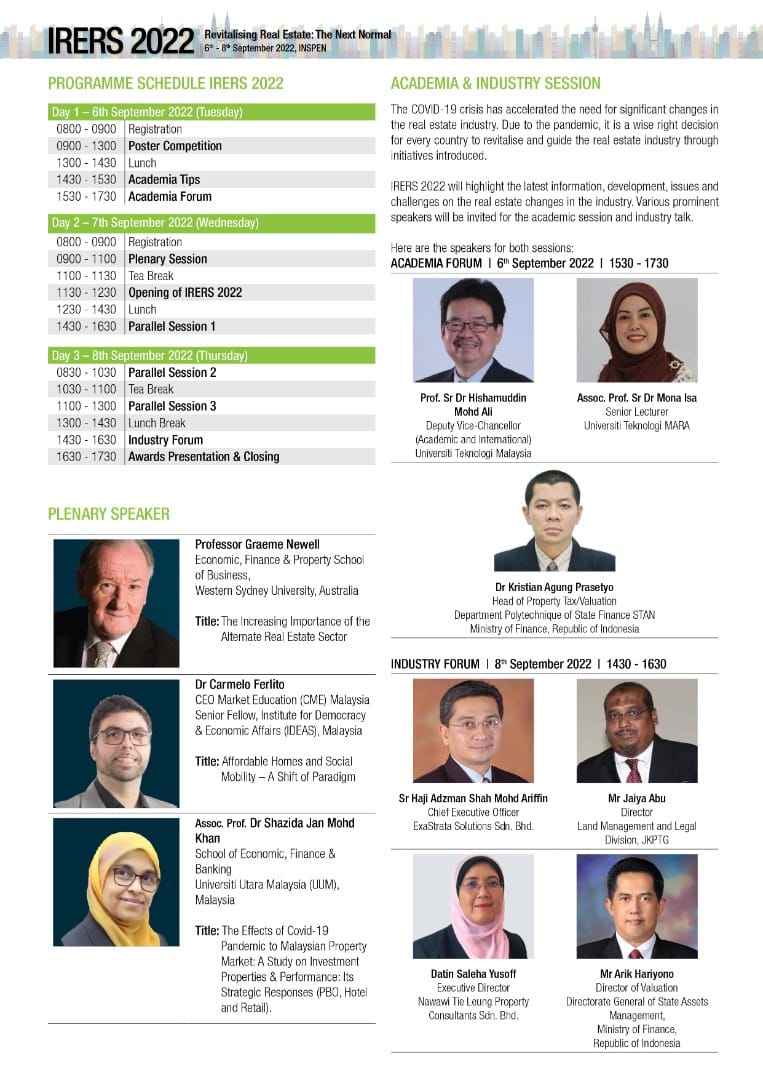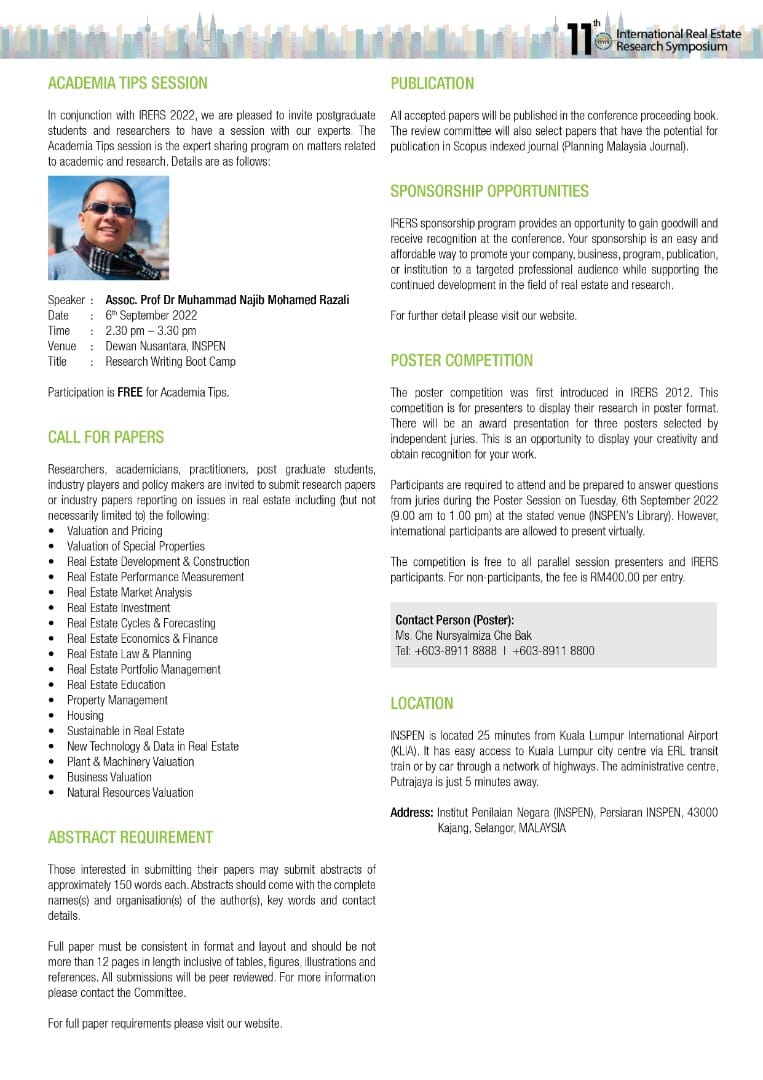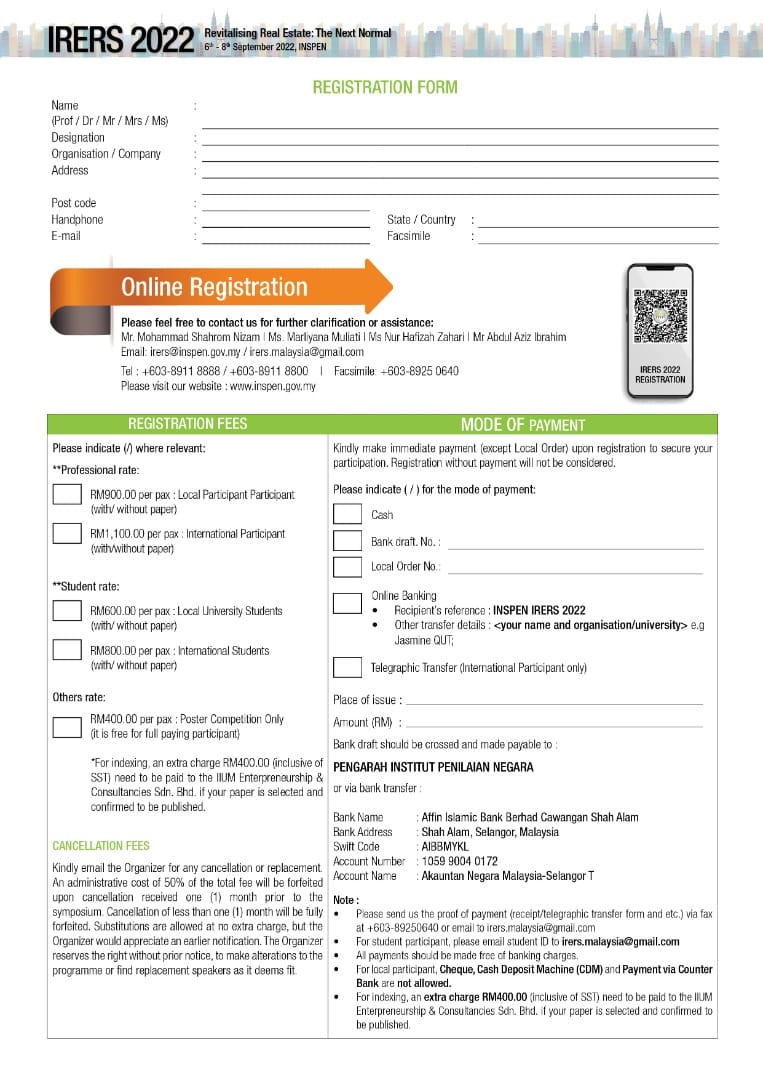 Greetings.

IRERS 2022.. It's all about real estate.

Shout out to all Valuers, Estate Agents/Property/Facility Managers/Lecturers/Post Graduate Students/Architects/Engineers/Planners/Geo Specialist / Investors and other professionals involved directly or indirectly with real estate industry, you are invited to join IRERS 2022.

International and local panelists will share their input in our plenary, industry and academic forum.

More than 50 research and industry papers will be presented cover the following areas :


Real Estate Investment

Valuation and Pricing

Real Estate Development & Construction

Real Estate Market Analysis

Real Estate Economy & Finance

Property & Facility Management

Housing Affordability.

Intellectual property

New Technology and Data in Real Estate

Sustainable in Real Estate

Mark your calendar for 6 - 8 September 2022. 3 days full with real estate information.

Register yourself here

For more info, go to www.inspen.gov.my.

Or email us at irers.malaysia@gmail.com.