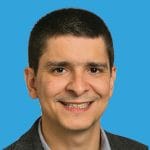 Prof. Renato Lima de Olivera
Renato Lima de Oliveira is an Assistant Professor at the Asia School of Business in Kuala Lumpur, Malaysia. His dissertation work at MIT analyzed the development of the oil industry and the local supply chain in Brazil, Malaysia, and Mexico, such as and the policies used for industrial upgrading and the promotion of innovation. Outside of his research and teaching activities, Renato has worked as a business reporter in Brazil with experience in newspaper, TV and radio. He has also worked as a consultant for energy, environment, and politics, including assignments for the Ministry of Energy of Mexico and the World Bank.

Professor Lima de Oliveira received his Ph.D. in Political Science from MIT. He holds a M.A. in Latin American Studies from the University of Illinois at Urbana-Champaign (UIUC) and completed his undergraduate studies at the Federal University of Pernambuco (UFPE), where he earned a B.A. in Communication. He is also a research affiliate at the MIT Industrial Performance Center (IPC).

More about his research and professional activities can be found at the website www.lima-de-oliveira.com.
Brendan Lanza
Brendan Lanza is the founder and CEO of Qosmo International School in Petaling Jaya, Malaysia.

Brendan earned a Bachelor in International Business and Administration from Saint Louis University (USA) in 2001, a MBA in Business Administration and Management from Sejong University (South Korea) in 2011 and PhD in Islamic Finance from INCEIF (Malaysia) in 2023.

His extensive experience in the field of education includes the roles of founding Principal, Head of Operations (CEO) at UCSI International School, Special Assistant to the Group Chairman at UCSI Group (2014-2016, at one point managing 6 companies and Group Finance), CEO at Uni Comms International (2016-2018), Founder and CEO at Qosmo International School (since 2019).

Mr Lanza was previously an educational advisor to Yeon Joo Jung, the CEO of Samsung Engineering (before he became the Vice Chairman of the Group). He has also written educational books which circulated in South Korea (5 books, focused on language learning). Furthermore, he is the developer for RISE and SOAR program (Patent).

Brendan has more than 20 years of experience in the education business and entrepreneurial/corporate life.

Brendan wanted to give children in Malaysia the best education at his own school using his newly developed methodology and hence he and his business partner, Mr. Diego Gestri, started the first 100% internationally owned international school in Malaysia (by application). Web: qosmoschools.edu.my.


Prof. Maria Alejandra Madi
Maria Alejandra Madi holds a PhD in Economics (UNICAMP, Brazil). Her academic career includes a long-term professorship at the State University of Campinas UNICAMP (1983-2012) and visiting professorships at the University of Manitoba (Canada) and at the University of Kassel (Germany).

She currently is Director of the Green Economics Institute Academy (UK) and senior researcher and professor of economics at CEDES and FIA Business School, Brazil. She is also Chair of the World Economics Association (WEA) Online Conferences Programme, Editor of the WEA Books Conference Series and founding editor of the WEA Pedagogy Blog (weapedagogy.wordpress.com/). Because of her interest in a pluralist Economics Education, she has been Assistant Editor of the International Journal of Pluralism and Economics Education.

Besides having published research papers and book reviews in international journals, she co-edited some of The Green Economics Institute (UK) books, including The Greening of Global Finance, The Greening of Latin America and Values, Valuation & Valuing. She also co-edited some of the World Economics Association (UK) books: The Economics Curriculum: towards a radical reformulation, Ideas towards a new international financial architecture and Capital and Justice.

Her latest authored books include Small Business in Brazil: competitive global challenges, Pluralist Readings in Economics: key-concepts and policy-tools for the 21st century, Private Equity Globalisation: ethical business challenges, and The Dark Side of Nudges. Her forthcoming books are: A new look at the philospsophy of Keynes and Hayek: semiotic paths to complexity and Complexidade, economia e sociedade.

Among other activities, she is Vice-President of the Ordem dos Economistas do Brasil, Assistant Editor of The Open Journal Of Economics and Finance, Executive Editor of the Journal of Advances in Management Sciences and Information System and member of the Editorial Board of the International Journal of Green Economics.

In addition to her overall research interest that lies in the economic, social and environmental challenges of globalization, her current line of investigation includes a philosophical discussion both of realism in economics and in the methodology of economics within the wider context of the philosophy of science.
Dr. Consilz Tan
Dr. Tan Consilz has over 10 years of experience in academic. She is a Senior Lecturer from the School of Economics and Management in Xiamen University Malaysia (XMUM). She holds a doctorate degree from Murdoch University, specialising in statistics and economics. Her research areas are behavioural economics, real estate investment and decision-making.

Prior to her current position in XMUM, she was an Academic Department Head in one of the higher education institutions in Malaysia. In recognition of her expertise, she is appointed as Fellow by the Centre for Market Education. She plays role as reviewer for refereed journals and has reviewed journal and conference articles related to business management, economics, housing, and real estate markets. She has supervised postgraduate and undergraduate students to completion and published articles in several journals. She has experience in teaching wide range of students from secondary schools to master's degrees. She involves in industry collaboration project and play role as consultant in both academic and industry.

In research, she has published her research mainly in the areas of behavioural economics, real estate investment, and teaching and learning. Tan is a certified trainer and she is regularly invited to conduct training on descriptive and inferential statistics, research methodology, dissertation supervision, and Statistical Package for the Social Sciences (SPSS). She is also well-versed in the usage of other statistical packages such as Stata, Econometric Views and MaxQDA.
Dr. Christopher Lingle
Dr Christopher Lingle earned a doctorate in economics from the University of Georgia in 1977 and has been employed at universities in Africa, Asia, Europe, Latin America and USA.

He is a passionate supporter of human creativity and volunteer actions that lead to social harmony. To this end, he travels relentlessly to anywhere in the globe to discuss the impact of institutions and public policy on human liberty and dignity.

Currently, he is Visiting Professor of Economics in the Escuela de Negocios at Universidad Francisco Marroquín in Guatemala (since 1998), Adjunct Scholar at the Centre for Independent Studies (Sydney), Research Scholar at the Centre for Civil Society (New Delhi), International Political Economic Advisor for the Asian Institute for Diplomacy and International Affairs (Kathmandu) and Research Fellow at Advocata (Colombo, Sri Lanka).

Dr Lingle's research interests are in the areas of Political Economy and International Economics with a focus upon emerging market economies and public policy reform in Europe, East Asia, Latin America and Southern Africa. His work has appeared as chapters in books, the international media, and scholarly journals.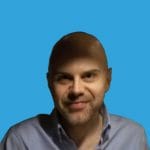 Prof. Francesco Di Iorio
Francesco Di Iorio is an Associate Professor of Philosophy at Nankai University in Tianjin (China). His research interests focus on the philosophy of social science, particularly non-reductionist methodological individualism, hermeneutics, fallibilism, ordinary rationality, complex systems, and the Austrian School of Economics.

Professor Di Iorio earned a PhD in Philosophy from the École des hautes études en sciences sociales and CREA–École Polytechnique (France) in 2012. Before joining Nankai University, he held postdoctoral positions at Duke University (USA) and Sorbonne University (FMSH Fernand Braudel fellowship) and teaching positions at ESCP Europe Paris (France), Luiss University (Italy) and Southeast University (China).

He is a member of the steering committee of the Asian Network for the Philosophy of the Social Sciences (ANPOSS). Moreover, he has been awarded the Nankai One Hundred Young Academic Leaders Program Award and the Tianjin Thousand Talents Program Prize.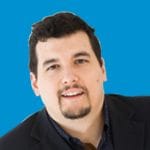 Dr. Matthew McCaffrey
A Lecturer in Enterprise in the Alliance Manchester Business School at the University of Manchester. He has also taught at the University of Illinois at Springfield and Auburn University. He holds a PhD in economics from the University of Angers, an MS in economics from Auburn University, and a BA in literature from Colorado State University. He is the recipient of the 2012 Richard E. Fox Foundation Research Prize, and of the 2010 Lawrence W. Fertig Prize in Austrian Economics. His research focuses on entrepreneurial decision-making, the relationship between entrepreneurship and institutions, and the history of entrepreneurial ideas.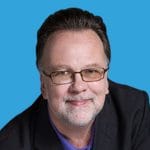 Prof. David Emanuel Andersson
An Associate Professor of Management at National Sun Yat-sen University in Kaohsiung City, Taiwan. He specializes in regional and urban development studies, focusing on the effects of entrepreneurship, institutions, and infrastructural networks.

According to the late American historian and sociologist of science, Rogers Hollingsworth, Andersson's co-authored book Time, Space and Capital (2017) is "breathtaking in its success in integrating knowledge from not only the social but also the humanistic and natural sciences."

Andersson's research has appeared in leading geography, planning and development journals such as Environment and Planning A, Journal of Economic Geography, Transportation Research Part A, and Urban Studies. From 2013 to 2020, he edited Cosmos + Taxis, a multidisciplinary journal that explores topics related to spontaneous orders in nature and society.

Andersson received his PhD in Regional Planning from the Royal Institute of Technology in Stockholm, Sweden, and his BSc in Statistics from the University of Gothenburg.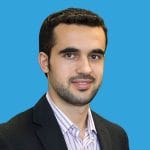 Dr. Klajdi Bregu
An assistant professor of economics at IU South Bend's Judd Leighton School of Business and Economics. Prior to his appointment to the Leighton School faculty, Dr. Bregu taught at the University of Arkansas. He earned his Bachelor's degree in Finance at University of Arkansas in May 2012, his MA in economics in May 2014 and his PhD in economics in August 2017.

He is an applied microeconomist with an interest in financial decision making and Austrian Economics. He uses experimental and behavioral techniques, in his research to explore how overconfidence affects human decision making. He has published research in the Journal of Economic Dynamics and Control and the Southern Economic Journal. In addition to this, Dr. Bregu incorporates Experimental Economics and Austrian Economics in his classes to broaden his students understanding of economic issues.
Benedict Weerasena
An Economist at Bait Al Amanah (House of Trust) and the Research Director at Dar Al Hekma Advisory. With several publications on politics, economics and policy making, his research interests include public finance, development studies, international political economy and education policy. His latest policy papers on foreign worker dependency and private higher education were published in ISEAS-Yusof Ishak Institute's 'Johor: Abode of Development?' in 2020.

He has participated and presented in various international conferences and economic updates in Beijing, Jinan, Hong Kong, Bologna, Singapore and Jakarta. Graduating with a Bachelor of Economics degree, first class honours from University Sains Malaysia, he is a recipient of the Conference of Rulers' Royal Education Award and Gold Medal Award for Best Student in Economics 2015/2016. He previously worked with the National Higher Education Research Institute (IPPTN), researching on university autonomy and shadow education.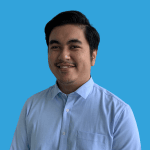 Fariq Sazuki
Fariq Sazuki is currently an Economist at Bait Al Amanah (House of Trust). In 2019, he graduated summa cum laude (with the highest distinction) with a Bachelor of Arts degree with a double major in Mathematics and Economics from Wheaton College, a liberal arts college in Massachusetts, USA. Fariq had also spent one year studying Economics, Statistics, and Econometrics in Lady Margaret Hall, University of Oxford, UK.

Prior to his graduation, Fariq became a member of the Phi Beta Kappa (ΦBK) international academic honor society, of which the former US presidents George H.W. Bush and Bill Clinton are also members. He is also a member of the Omicron Delta Epsilon (OΔE) international economic honor society. Having studied International Baccalaureate at United World College of the Adriatic in Italy, Fariq is able to communicate in Italian with intermediate proficiency. Fariq had previously worked as a teaching assistant for Economics, Mathematics, and Italian Studies at Wheaton College.

Before he joined Bait Al Amanah in 2019, he worked as a Mathematics private tutor. His research interests include development economics, econometrics, data analysis, and social media intelligence. He has written and published a few articles on economics and current issues in Malaysia. Outside of work, Fariq likes to read, travel, and write fictional stories.
Dr. Firdausi Suffian
Currently a Deputy Rector of Academic Affairs and Senior Lecturer of Political Economy and Policy Analysis at the Faculty of Administrative Science and Policy Studies, Universiti Teknologi MARA (UiTM), Sabah Campus.

He obtained his PhD from the University of Bristol, United Kingdom. He holds a Master's degree in Public Policy, specialising in policy analysis, from the Australia National University (ANU) and Crawford Schools of Economics and Government, and a Bachelor's degree in Administrative Science (first class honours) from University Teknologi MARA, Malaysia. Firdausi is a visiting lecturer for the Asia-Pacific postgraduate programme at Mondragon University, Spain, and he was formerly a teaching assistant at the University of Bristol.

His passion on political economy research has encouraged him publish his work in several journals such as Journal of Southeast Asian Economies, Journal of Administrative Science, Journal of Man and Society and his article also appear in news portal such as Awani, Malaysia Insights and Borneo Post. Firdausi is also author for 'Political Economy of Malaysia's Industrial Policy: Institutional Capacity and Automotive Industry'; in his book he has highlighted the 'double edge sword' impact of industrial development in Malaysia. On one hand the state managed to transform from traditional agricultural economy to industrial based economy, but on the other hand the progress of industrial development somehow has stalled and unable to move the value chain, this is due to the dense ties relationship between politics and economy in which to some extent comprise industrial development.

Outside of academia, he has also served as a consultant to the United Nations Children's Fund to oversee the socio-economic development particularly documented and undocumented children in Sabah. Firdausi is also Head of Economic Cluster for Society Empowerment and Economic Development in Sabah (SEEDS) an Associate Research Fellow for Malaysia Institute of Economic Research. His view regularly sought by mainstream media such as, Astro Awani, RTM, Aljazeera, BFM Business Radio, KK12FM etc.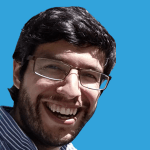 David Sanz
David Sanz is professor at the Catholic University of Avila (Spain). In this institution he held the position of Dean of the School of Social Sciences and Law (2013-2019) and, since 2019, he is Director of International Relationships. He holds a PhD in economics from the University King Juan Carlos (Madrid), an MS in Austrian Economics from the University King Juan Carlos (Madrid) and a BA in Economics from the Complutense University of Madrid. The Ludwig von Mises Institute of Alabama awarded him with the Margaret Rowley Fellow Scholarship in 2010 and 2011. His research focuses on history of economic thought and macroeconomics.
Dr. Liew Chee Yoong
Dr Liew Chee Yoong is a finance academic with research interests in corporate governance, corporate finance, financial development as well as applied finance & economics research. He obtained his Bachelor of Business degree from University of Technology, Sydney, Australia, MBA (Finance)(Distinction) and PhD (Finance) from University of Malaya, Malaysia. He is currently an Assistant Professor in Finance at the Faculty of Business and Management, UCSI University, Malaysia. He possesses approximately 6 years of industry experience as well as 17 years of academic and research experience. He was appointed as an Executive Committee member of the British Accounting and Finance Association (BAFA) Special Interest Group (SIG) for Interdisciplinary Research in the field of accounting and finance since July, 2019. As an Executive Committee member, he is responsible for assisting the search for keynote speakers for major SIG events, managing and designing the newsletter, suggesting activities to be undertaken by this SIG as well as promoting activities that are to be conducted. He was also one of the best participants worldwide (Best 14 out of 80 articles submitted globally) to be fully sponsored to attend and present a paper at the 5th International Conference on Corporate Governance In Emerging Markets held in Leipzig, Germany in September, 2015 as well as in the 6th International Conference on Corporate Governance in Emerging Markets in Amsterdam in July, 2018. This is the best corporate governance conference on emerging markets in the world which is organised and sponsored by The International Finance Group of the World Bank together with their affiliated partners. In addition, some of his research works have been cited by Science Direct Elsevier Academic Conference Proceeding (in 2014), International Review of Financial Analysis (in 2020), Journal of Family Business Strategy (in 2015), Journal of Business Ethics (in 2017 and 2018), Contemporary Economics (in 2019), Entrepreneurship Theory & Practice (in 2021) and Law book published by Cambridge University Press (in 2019).

His academic skills are also endorsed by the past President of the Midwest Finance Association of the USA. His research has been published in Web of Science Emerging Sources Citation Indexed (ESCI) journals, Australian Business Deans Council (ABDC) ranked journals and Scopus Indexed ranked journals. He was also the Associate Editor for the Corporate Governance – The International Journal of Business in Society (Scopus Quartile 1) from May 2020 until April, 2021. Currently, he is a Member of the Editorial Review Board of International Journal of Emerging Markets (ABDC "B" ranked, Scopus Quartile 3 and Social Science Citation Indexed (SSCI)) and panel reviewers for Journal of Management and Governance (ABDC "C" ranked and Scopus Quartile 3) and Organizations and Markets in Emerging Economies (Scopus Quartile 3). He is also the external assessor for Swinburne University of Technology, Australia Sarawak Campus's foundation studies.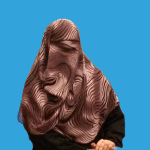 Sitara Karim
Dr. Sitara Karim is an Assistant Professor of Finance/ FinTech/ Business Analytics at ILMA University, Karachi, Pakistan. She is a Ph.D. in Finance & Banking from School of Economics, Finance, and Banking (SEFB), College of Business, Universiti Utara Malaysia. She is the only female from Pakistan representing on European Marketing and Management Association (EUMMAS) Women's Forum to empower the current status of women and youth with research and development. Her motivation to join CME also prevails in her strategic ability to think, critically ponder, and analytically devising future prospects related to Financial Economics, Energy Economics, Financial Markets, Commodity Markets, Sustainable Corporate Governance, and Green Finance. Despite her research endeavors, she is a Data Scientist and expert in several programming languages. Given the current uncertain economic environment, she also acts as Business/Data Analyst for confidential firms and provides her insights on business intelligence.

She has a number of publications in top ranked journals such as Economic Research (SSCI, SCOPUS, ABDC: A, ABS: 2); Economics Letters (SCIE, SSCI, ABDC: A, ABS: 3); Energy Economics (SSCI, ABDC: A*, ABS: 3). Number of her research papers are under review in highly esteemed journals such as Finance Research Letters (ABDC: A, ABS: 3), The Quarterly Review of Economics and Finance (ABDC: A, ABS: 3), International Review of Financial Analysis (ABDC: A, ABS: 3), The Energy Journal (ABDC: A, ABS: 3), Annals of Operations Research (ABDC: A, ABS: 3), Economic Research (ABDC: A, ABS: 2), International Journal of Finance and Economics (ABDC: A, ABS: 3), and so on. Her research interests include FinTech, Financial Economics, Corporate Governance, Sustainability, Energy, Green Finance, Stock Markets, and Financial Markets. She is currently AEIC Annual Academic Committee Member and an expert reviewer at AI Scholar. She is a dynamic research scholar who readily delves into the new trends and challenges related to financial literacies, artificial intelligence, financial technologies, sustainable development, corporate governance, women on corporate boardrooms, board ethnicity etc. She is having more than 5 years of teaching and 10 years of research experience. She is a Gold Medalist in her MBA Program from Bahauddin Zakariya Univeristy, Multan, Pakistan.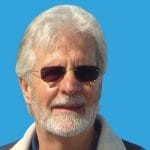 John Hearn
John is an economist who is more closely allied to the Chicago and Austrian Schools of Thought. He has written extensively on why governments should balance their budgets, Central Banks should not manipulate interest rates and why private property rights, markets and capitalism are the only way to achieve economic growth, higher living standards and greater equality.