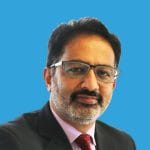 Ali Salman
Ali Salman is an intellectual entrepreneur. He has established and led think tanks, consultancy firms, and NGOs and also worked in universities and governments in a rich career over 20 years.

Ali is Managing Trustee of Islamabad based Policy Research Institute of Market Economy (PRIME), an independent economic think tank that he founded in 2013. PRIME is credited with leading national debates on public debt, tax reforms and national finance commission. Most recently, he served as CEO of Malaysia's prominent independent think tank, IDEAS from 2018-2020. He is also a co-founder and CEO of Islam and Liberty Network, a global platform for researchers and academics exploring and promoting 'A Muslim Case for Freedom'.

One of Ali's recent initiatives is AGA Venture PLT, which he established with Malaysian counterparts to facilitate trade and investment between Malaysia and Pakistan in housing, healthcare, agriculture and information technology sectors.

In 2019, Ali Salman was invited by the US based Acton Institute to lecture and write on the theory and practice of business and economic policy of the Prophet Muhammad (PBUH) which has now transformed into a monograph 'Islam & Economics: Morals, Markets and Social Justice'- a complete outline of Islamic moral economy.

As an economist and public policy expert, Ali has remained actively engaged with the government over years. Ali played an instrumental role in contributing towards Pakistan's first youth policy while working with the Government of the Punjab in 2011. He has advised the Competition Commission analyzing economic implications of legal decisions in 2011-2013. He has also served on the Board of Punjab Saaf Pani Company, a government owned company for provisioning of clean drinking water in Pakistan in 2014-2016. His evaluation of Government's Education Vouchers scheme helped the authorities and donors as an evidence to scale up the programme significantly, which now caters to more than 400,000 students.

In 2014, Ali developed a scorecard methodology to measure the performance of the elected government, which was cited by the government, political and business leaders and replicated in different countries. PRIME published 10 reports on the basis of this methodology which were widely covered by the media. As a think tank professional, Ali has been engaged as a trainer for various think tanks and start-ups in South Asia, Middle East and South-East Asia.

In 2007, he co-founded a consultancy company, Development Pool. As a consultant, Ali authored more than thirty independent studies, reports and monographs on wide range of topics including regional trade, public finance, competition policy, innovation, and youth policy. His clients included multilateral agencies, governments, non-profits and private firms.

As a social entrepreneur, Ali Salman developed business model for providing safe drinking water at affordable prices in Lahore. This model was then used by a prominent social venture capital to invest in the sector leading to a successful business.

Ali has taught courses on Economics and Entrepreneurship as adjunct faculty for several years in the Government College University Lahore. Ali holds master's degrees in Economics, Public Policy and Business Administration and is currently pursuing a doctorate with the University of Bath, UK. He is recipient of Fulbright Scholarship, Royal Netherlands Fellowship and Charles Wallace Fellowship. He writes op-eds for Express Tribune, a partner publication of New York Times. Ali also has several international publications to his credit.
Amir Rizuan
Amir Ridzuan has 9 years of experience working in a public policy think tank, specifically on project coordination and event management. He has organised several high-level meeting, conferences and seminar as well as coordinated projects funded by international foundations. Additionally, he has handled external relations (including media and social media) at the Institute for Democracy and Economic Affairs (IDEAS) for the past two years.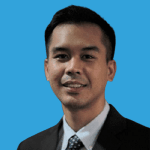 Razim Ismail
A commerce graduate from University of Wollongong majoring in Finance and Economics. Razim Ismail has always been keen in exploring and understanding the relevance of economics on a daily occurrence. A banker by practice, had several years of experience working for CIMB and RHB. He also had a fair share in entrepreneurship within the retail and oil & gas. He is now attached to a government linked company responsible in funding qualified businesses. A sports enthusiast and a keen reader of anything fascinating.